The Outdoor Paving & Edging Team

Call us for specialist outdoor paving Brisbane wide. We use quality pavers that are great for high traffic areas in your garden, therefore creating durable spaces for entertaining, for driveways or around pools.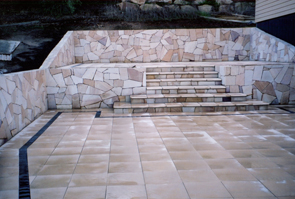 Darryl's team is experienced with laying all different types of pavers. Materials for paving include block pavers, cobblestones, cut stone, clay pavers, sandstone and concrete pavers.
Our paving team will generally lay all pavers on a concrete base to ensure they don't lift, move or shift over time.
We also use paving to construct durable and good looking garden edging. Our service is designed to help maintain your lawns and garden, and keep things looking tidy.
For best outdoor paving Brisbane wide call:
0447 532 293
Darryl Burchard Landscaping is the result of over 20 years experience providing top outdoor paving services.
Call us today so we can talk about your requirements with you. We will itemize all your requests for beautiful gardening and give you the best Landscaping quote. We'll provide advice to work with the style and materials of your garden paving request.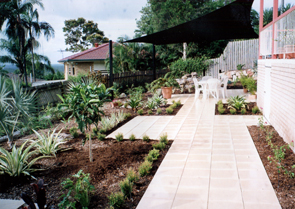 We work with an experienced team of helpers making sure every aspect of your garden is just like you want it. We are located in Brisbane North but will service around Brisbane metro area.
The Business runs with all the required licensing and safety. We do everything to make sure all the people involved are safe including your family members.
Our Business is also fully insured just in case should anything go wrong. We work best unattended and work within boundaries if you set any.
We do everything as speedy as possible so long as everyone is safe during the process.
Also help people with: retaining wall construction, fence installations, planting, water feature installation, raised garden beds, terrace steps, pool decking and complete garden makeovers.
People choose us because we have helped hundreds of property owners renew their gardens. So what are you waiting for? Get your ideal Garden happening in the process starting today. Call Darryl on: 0447 532 293