Quality Landscaping Brisbane Northside
A stunning garden not only adds value to your home, it also extends your living area and allows you to make the most of the wonderful Brisbane climate.  Darryl Burchard Landscaping Brisbane Northside strives to ensure your backyard can be a place that you love to come home too.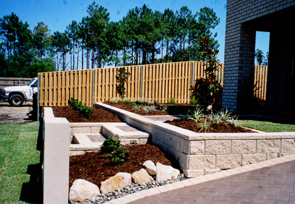 Darryl Burchard Landscaping has been creating stylish and liveable gardens for Brisbane families for over 20 years. We offer a complete landscaping Brisbane Northside service– from garden design and construction of structural landscaping elements through to planting out your new garden with lush and vibrant new plants.
Darryl Burchard's Landscaping Brisbane Northside speciality
Our speciality is constructing stone retaining walls including stone pitch rock retaining walls, sandstone boulders, sawn stone, Besser block, bush rock and boulder walls. We take the time to get every aspect of your retaining wall perfect – to ensure you get the best possible drainage, solid construction and long-lasting good looks.
Landscaping Brisbane Northside services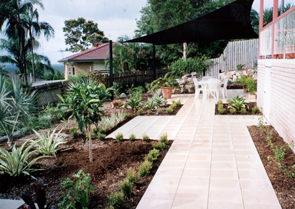 We also offer a full suite of other landscaping services including:
And of course all of our landscape North Brisbane services will fully comply with engineering specifications and council requirements. After all … we are registered BSA Structural Landscapers (BSA license number 604307), which means you get peace of mind and a superb garden you will enjoy for years to come.